Problems finding the right footwear can become more difficult for the elderly. Swelling of the feet, bunions, hammertoes and a tendency toward ingrown toenails that may have caused footwear problems throughout the adult years can be even more of a problem for seniors. Why? In addition to finding a shoe that is comfortable, the process of getting into the shoe may now be more of a challenge due to decreased flexibility and diminished strength.
Buck and Buck offer several styles of comfortable yet easy to put on shoes and slippers for women and men that have footwear problems. Our shoes either slip on or have hook and loop closures. No struggling with laces or buckles.
Take a look at some of our footwear products below and see our full catalog for other dressing solutions.
Women's Footwear Solutions Styles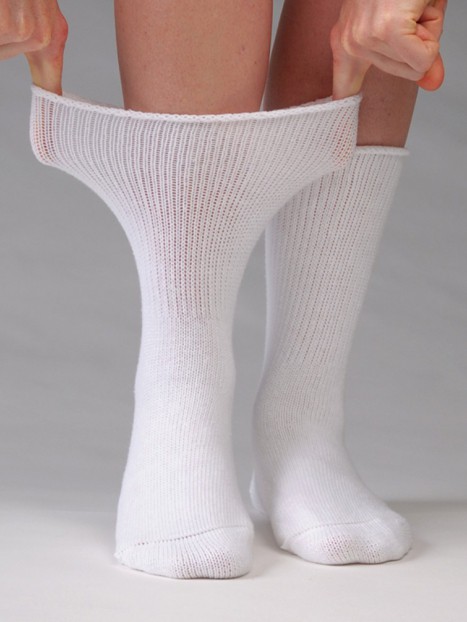 Feet that swell a great deal will find comfort in our Care Socks®. They were designed for individuals with circulatory problems in the legs and/or significant edema in the feet and legs. They are especially good for the woman who has foot problems and has diabetes.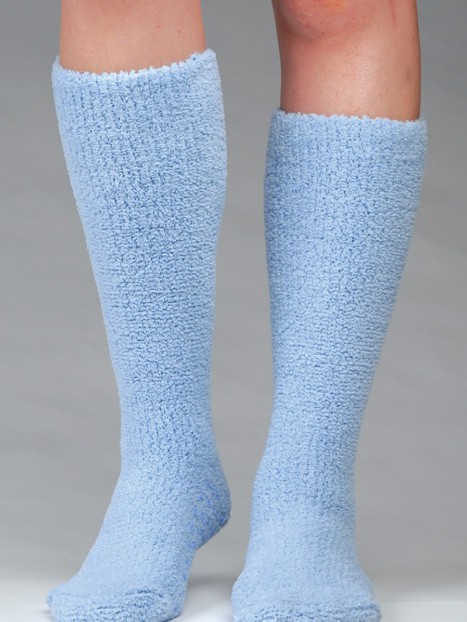 These great socks can double as slippers with the non-skid properties on the soles. They are warm and protect the skin on the lower legs.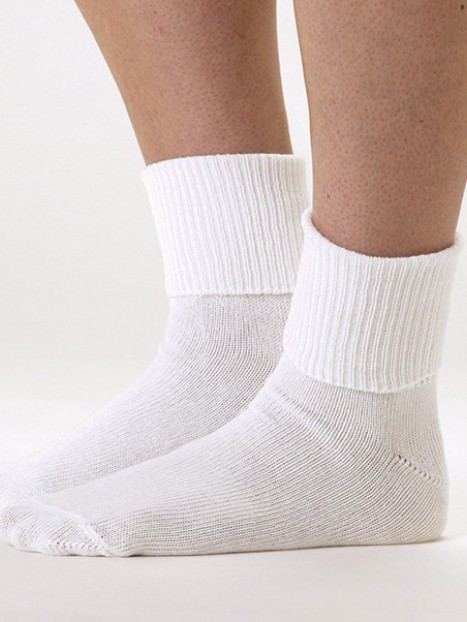 Our stretch ankle socks are easy to pull on and very reasonably priced. Take a look at our other socks/stockings to enhance her footwear collection.

Our booties will keep her feet warm and the hook and loop closure make them easy to put on and will accommodate varying degrees of swelling.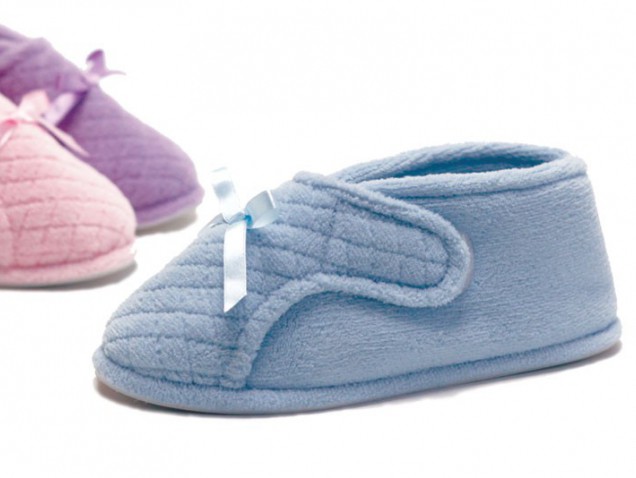 These are probably our best selling slipper. Accommodates swelling, has a slip proof sole (as do all of our slippers) and is very washable.

This shoe is great for problems like hammertoes and bunions. The quilting stretches and avoids pressure yet the shoe looks great.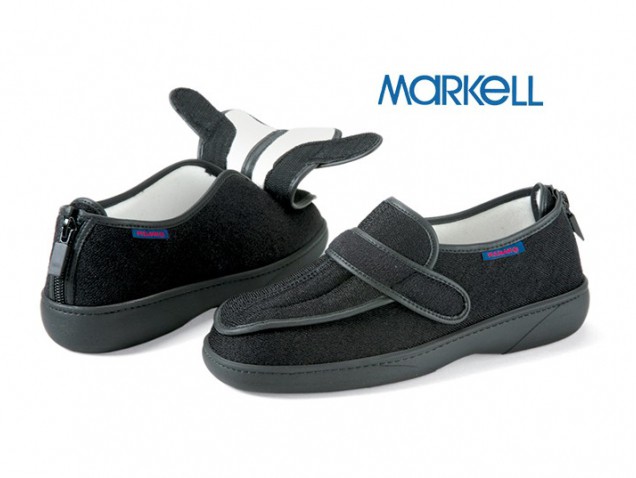 If edema is a major problem, this shoe should work for her. The front of the shoe opens to adjust to swelling and the back seam adjusts with a zipper. The shoes are completely washable.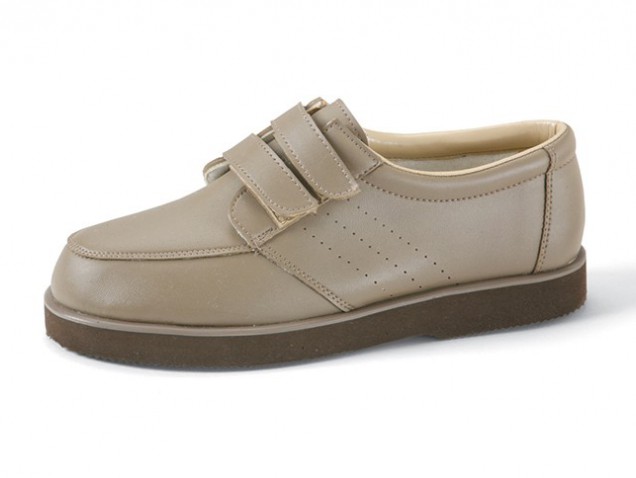 A popular, inexpensive and washable shoe! Take a look at our other shoes. We are always making additions to our collection.
Men's Footwear Solutions Styles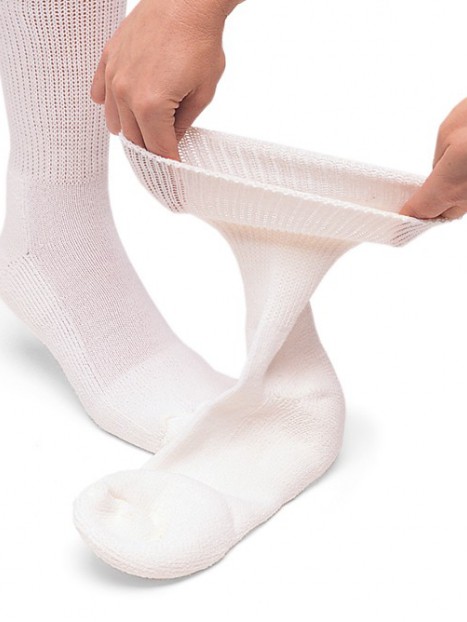 For the gentleman who experiences swelling in the feet, these Super Stretch socks are perfect. They stretch without being constrictive.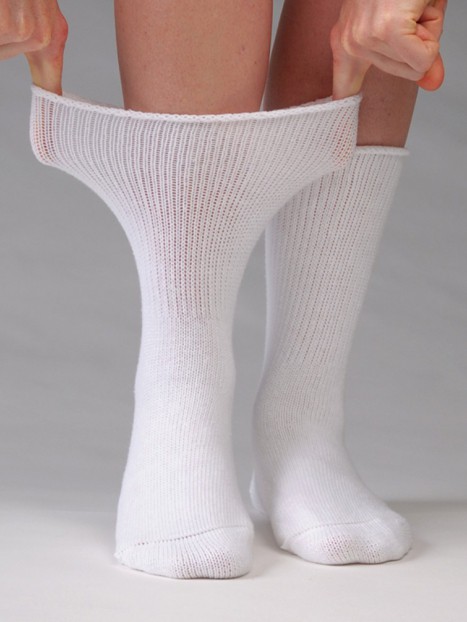 If the senior gentleman has foot problems related to diabetes, these Care Socks® are just the thing. They are all cotton, non-compression socks. Take a look at our many other socks. Our selection is good and prices are right.

This is one of our most popular shoes. Easy to put on and very comfortable. All of our shoes have non-skid soles which is a very important feature for seniors.

This shoe is great for the man who has mild swelling in the feet, bunions or hammertoes as the material is soft and stretches over the foot without causing pressure. It also has the easy hook and loop fastener for easy dressing. We have many other shoes to select from so we invite you to take a look.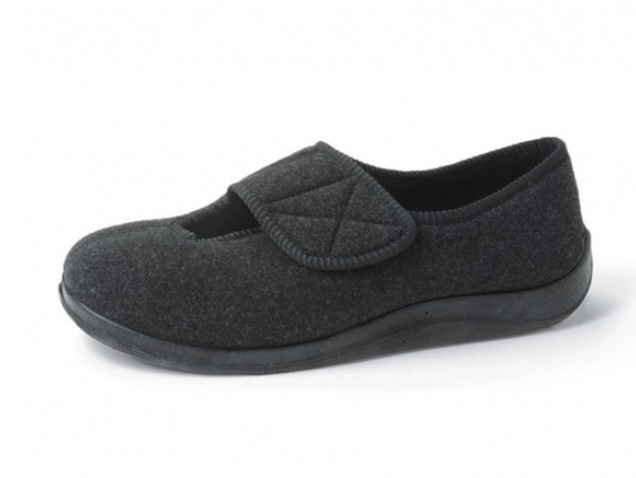 This top selling shoe also doubles as a slipper. Great for the man with a wide foot. It is available up to a size 14!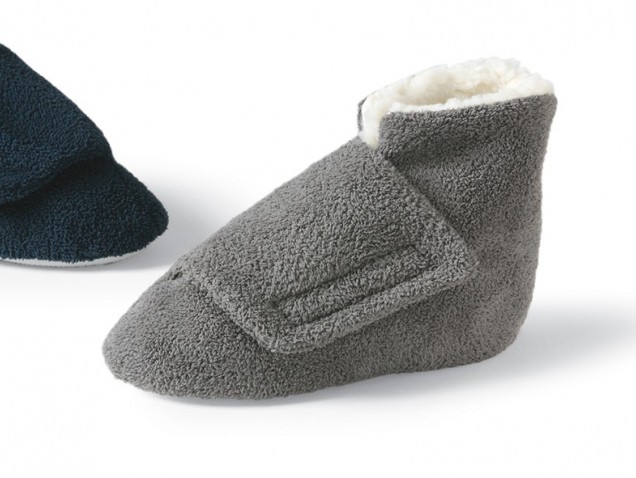 Our shearling bootie with VELCRO® closures is also very popular. Great for the man whose feet are always cold. We have lots of other selections so please take a look.